Ohio State decided to let current and former players vote on a design for Ohio State's new alternate jerseys this year. In keeping with the tradition and history of both the university and the state of Ohio itself, the Buckeyes chose to adorn their alternate jerseys with the leaves of the Aesculus glabra or Ohio buckeye, the state tree of Ohio and namesake of OSU's nickname along the bottom and sleeves of the jersey.
Perhaps it was a good idea in theory, but the end product is unlikely to draw associations to Ohio pioneer Colonel Ebenezer Sproat, whose tall, commanding presence led local Native Americans to dub him 'The Big Buckeye'. It's probably more likely to draw some different associations.
Here's team captain Curtis Gedig modeling the new jersey, via the official Ohio State men's hockey Twitter feed(@OhioState_MHKY) :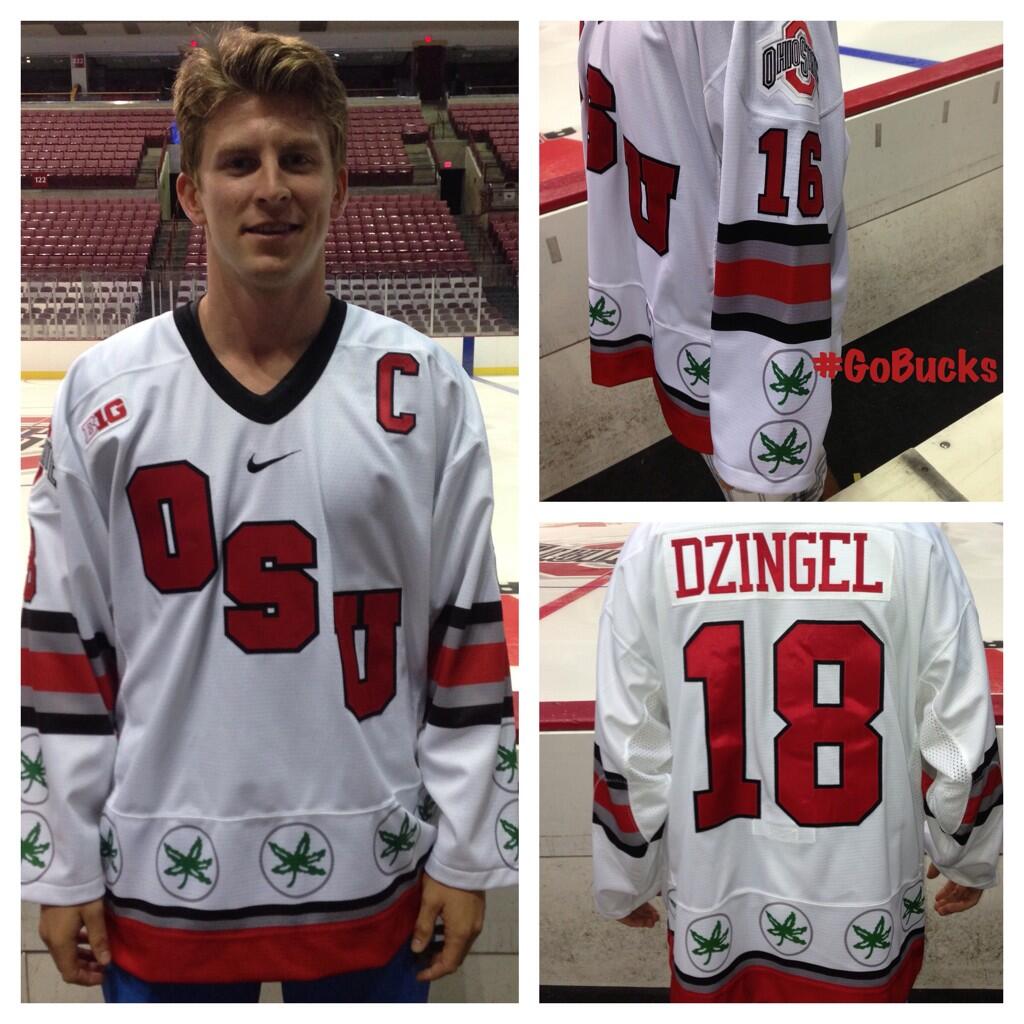 These are just alternate jerseys, so the Buckeyes will only wear them for special occasions, but with the college hockey season ending prior to April 20th, I can't imagine when that might be.